survivors must stand together
Please join us to help make this agenda as powerful, inclusive, and dynamic as possible.
We need your voice!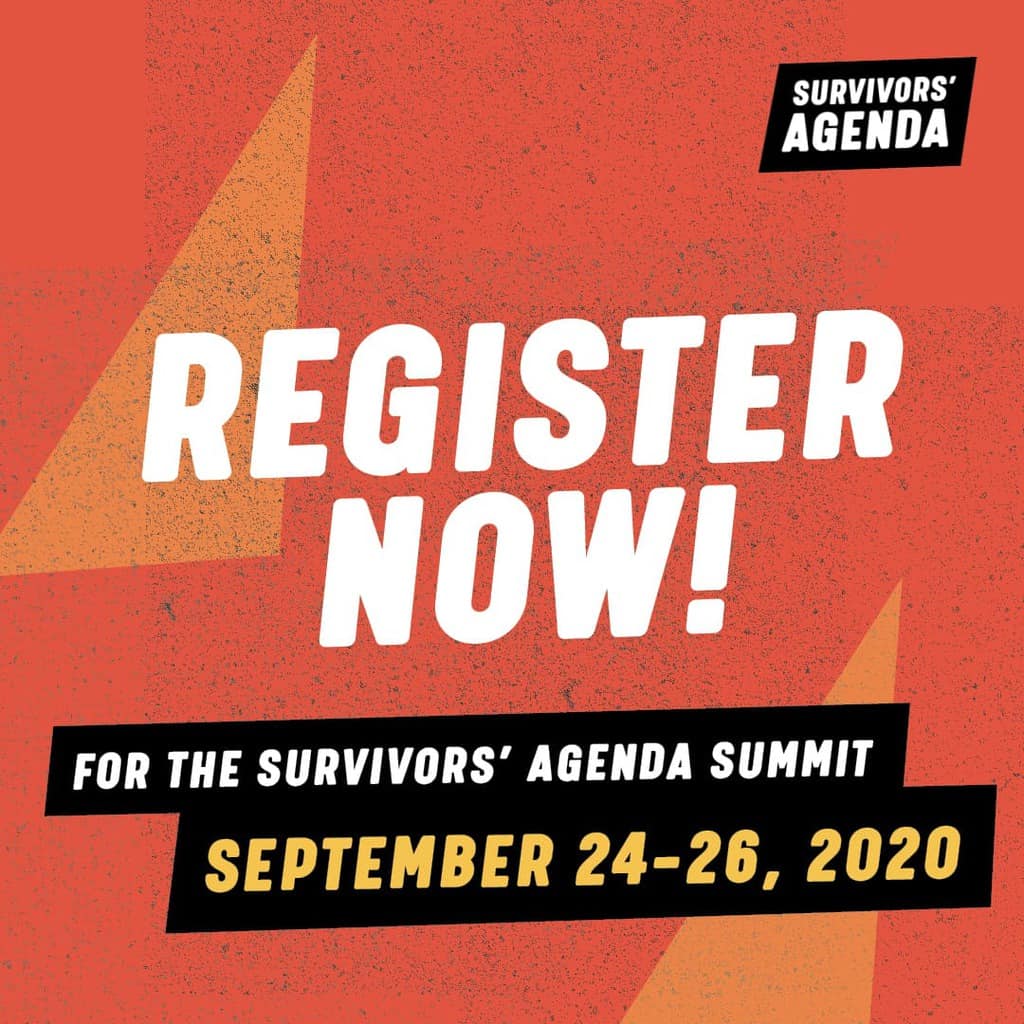 If you are ready to lend your voice to the movement to end sexual violence, join us for the Survivors' Agenda Summit, a three-day virtual convening of survivors, movement-makers, healers, and activists where we will imagine what a world free of violence looks like and how we want to use our collective voices, strength, and power to make it possible.
Register Here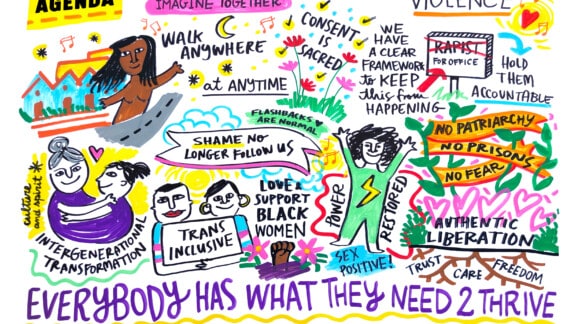 The Survivors' Agenda calls us to ask ourselves the question – How do we imagine safety and wellness that is not grounded in upholding white supremacy, racial capitalism, and state-sanctioned violence? What do we need to feel safe, loved, and cared for by our communities and by lawmakers? Our goal as a multi-racial, survivor-led collective is to deeply listen to survivors by creating the spaces and venues where survivors can tell us what they care about, what they need to heal, and how they want to use their voices. If you are ready to lend your voice to the movement to end sexual violence, join us for our next Survivors' Agenda National Town Hall on Wednesday, August 26th 8pm EST/7p CPT/5PM PST, where we aim to crowdsource the issues, policies, and support that survivors are calling for.
WATCH THE VIDEO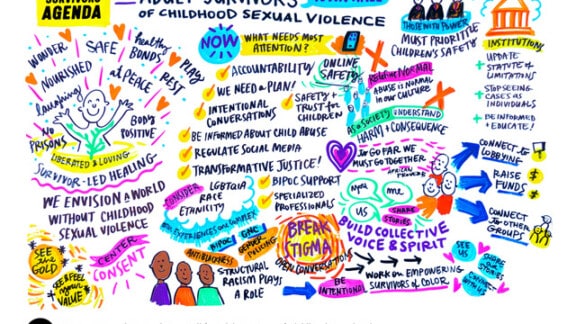 The Survivor's Agenda was launched by a collective of organizations who believe that survivors should be the ones shaping the national conversation on sexual violence–building power to end sexual violence. Join us for an inclusive conversation to hear from adult survivors of sexual violence in childhood and adolescence–tell us what you care about, what needs to change, and how you want to use your voice. Become a part of the Survivor's Agenda. Hosted in Partnership with: Army of Survivors, SNAP, and Together for Girls.
WATCH THE VIDEO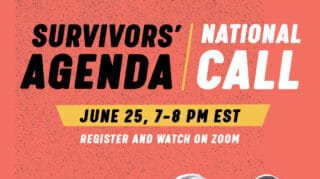 As the movement to end anti-Black racism builds, we show up in this moment as a multi-racial, survivor-led collective poised to amplify the ways in which the movements to end sexual violence and racial violence are reliant upon one another. On June 25th at 7-8pm ET, we held a conversation on the intertwinings of oppression and sexual violence, and the importance of organizing survivors and allies to lead the charge. The conversation was led by  Tarana Burke from 'me too.' International, Fatima Goss Graves from the National Women's Law Center,  Ai-jen Poo from the National Domestic Workers Alliance, and Mónica Ramírez from Justice for Migrant Women. Read the transcript and listen to the call!
Call Re-Cap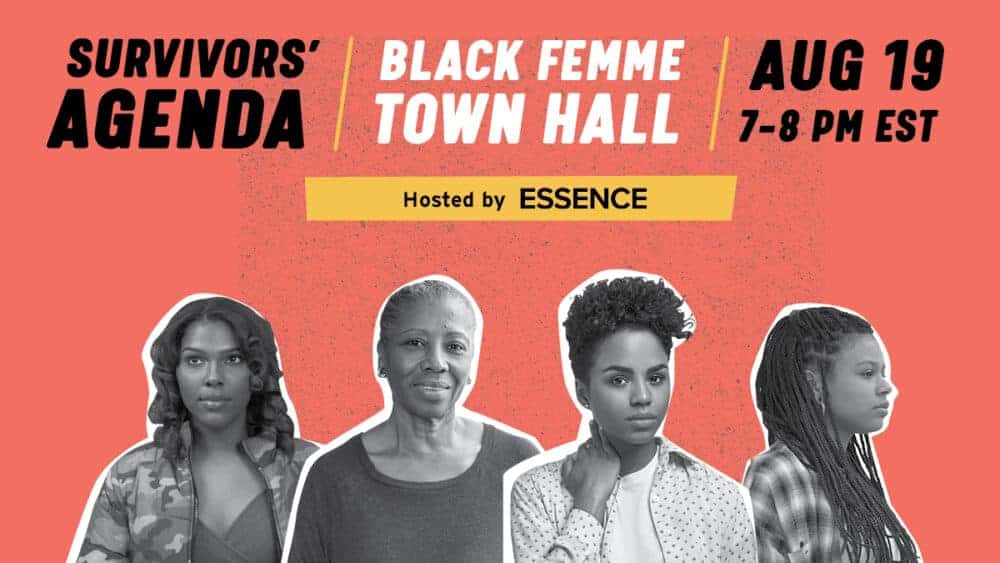 Now, more than ever, it's time for Black Women to be the center of conversation. Black women have the highest turn-out rate at the polls. They also have the highest rates of sexual assault. In this significant political moment it is important that we lift up the experiences of Black Survivors, by building a Survivors Agenda focused on transforming our communities, workplaces and families into spaces that keep Black women and girls safe. Participate live on Essence's Facebook page.
WATCH THE VIDEO
---
---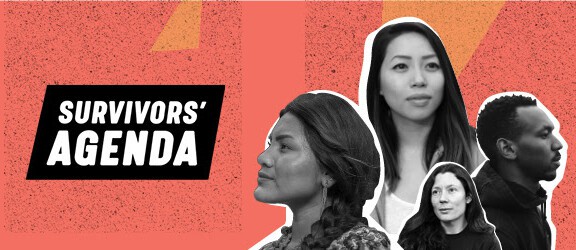 Take the opportunity to engage in directed conversations with your community about how to end sexual harassment and violence. Make time to connect with your friends, family, co-workers, or neighbors about their thoughts and experiences on questions such as: "Where are the places that you feel the most vulnerable?" and "What does a community without sexual violence or sexual harassment look like?" Help to shape an important part of our drive towards social justice.
See Toolkit