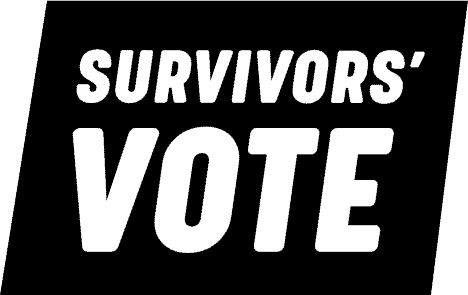 Inspired by #MeTooVoter and fresh off the heels of the Survivors' Agenda from a desire to organize sexual assault survivors and put forth real solutions that address, prevent, and eradicate sexual violence and assault, Survivors' Vote is an initiative that will further organize those impacted by sexual violence and create interventions in the 2020 election cycle and beyond.
This multiracial, multi-issue coalition has come together to lead a space that will engage and organize a survivor constituency and advocate for a game-changing next step for the nation.
Want to get involved? Text survivorsagenda to 97779 and use the sample language and graphics below to amplify and raise your voice
Graphics for Facebook & Instagram
Our agenda calls to address the following issue areas:
Community Safety / Criminal Justice Alternatives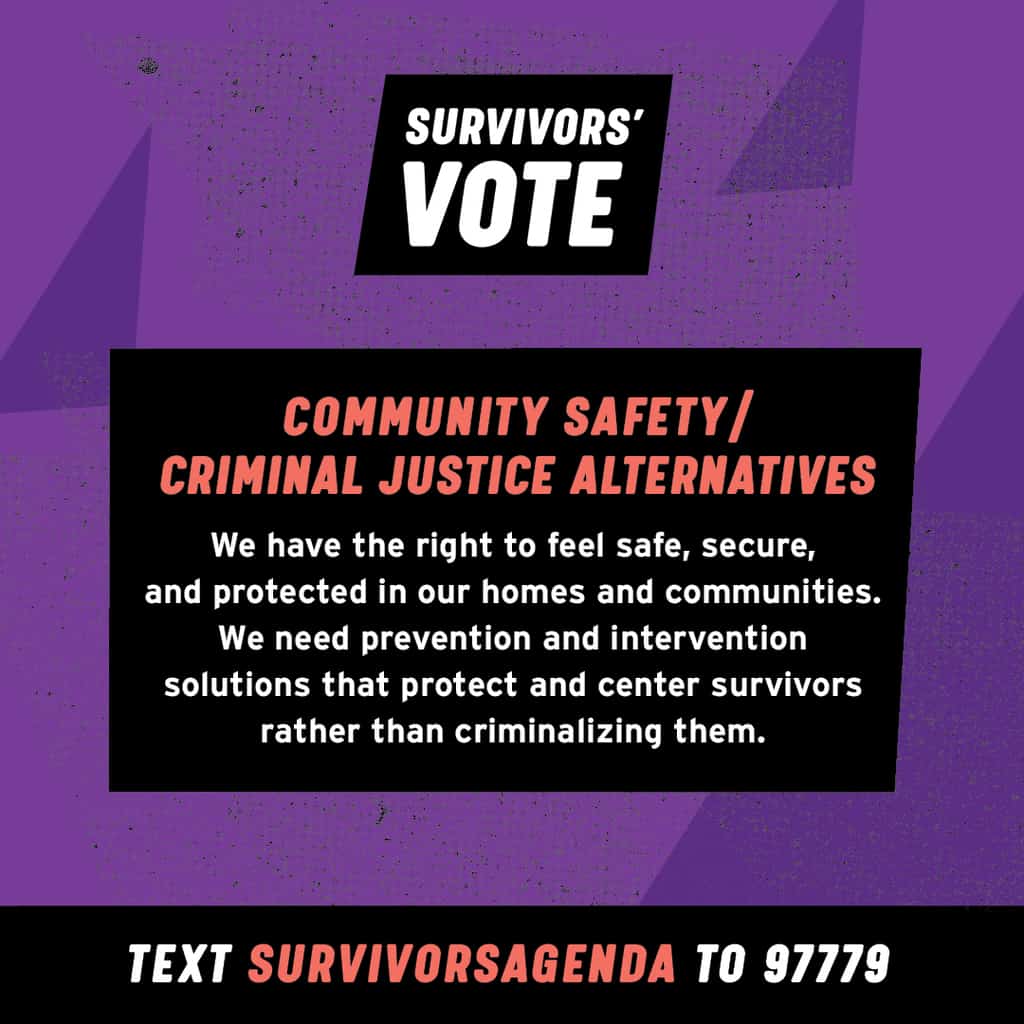 Centering
the visibility of survivors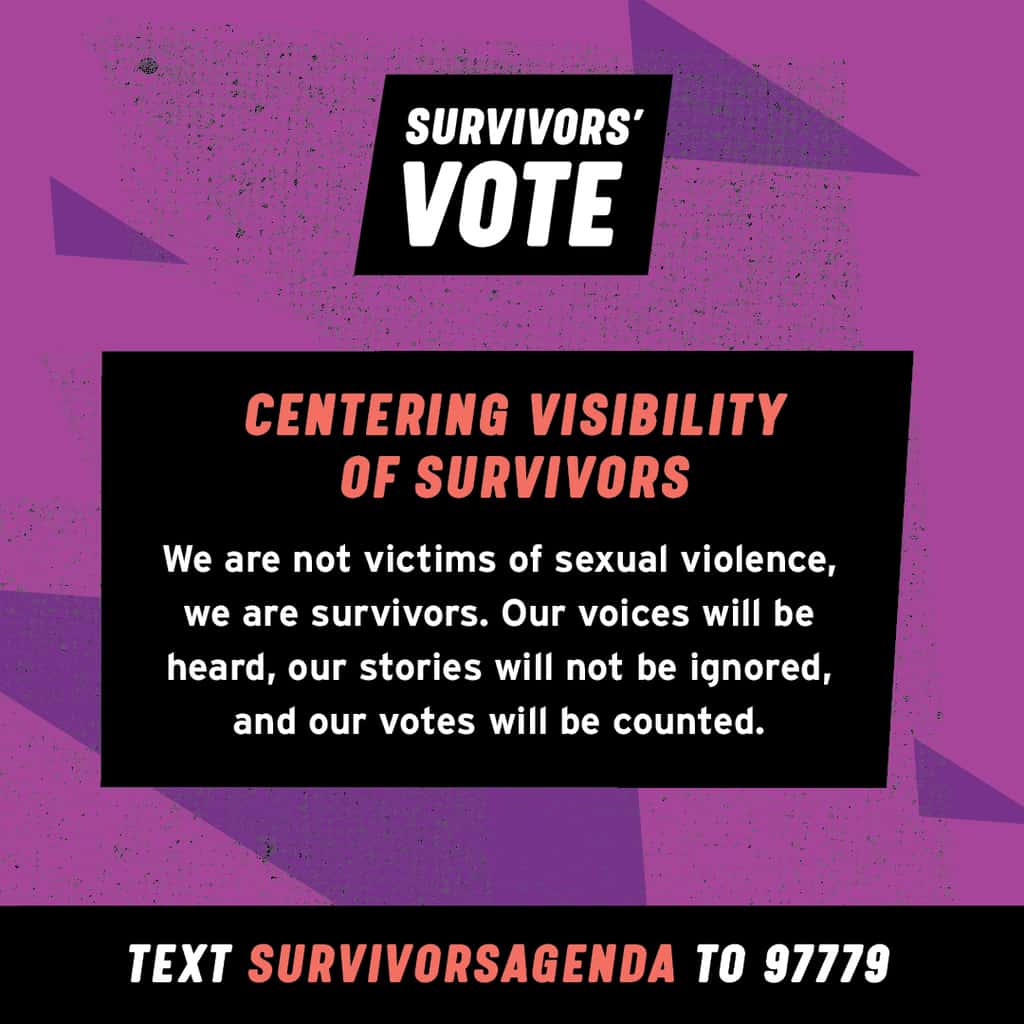 Healing Justice / Healthcare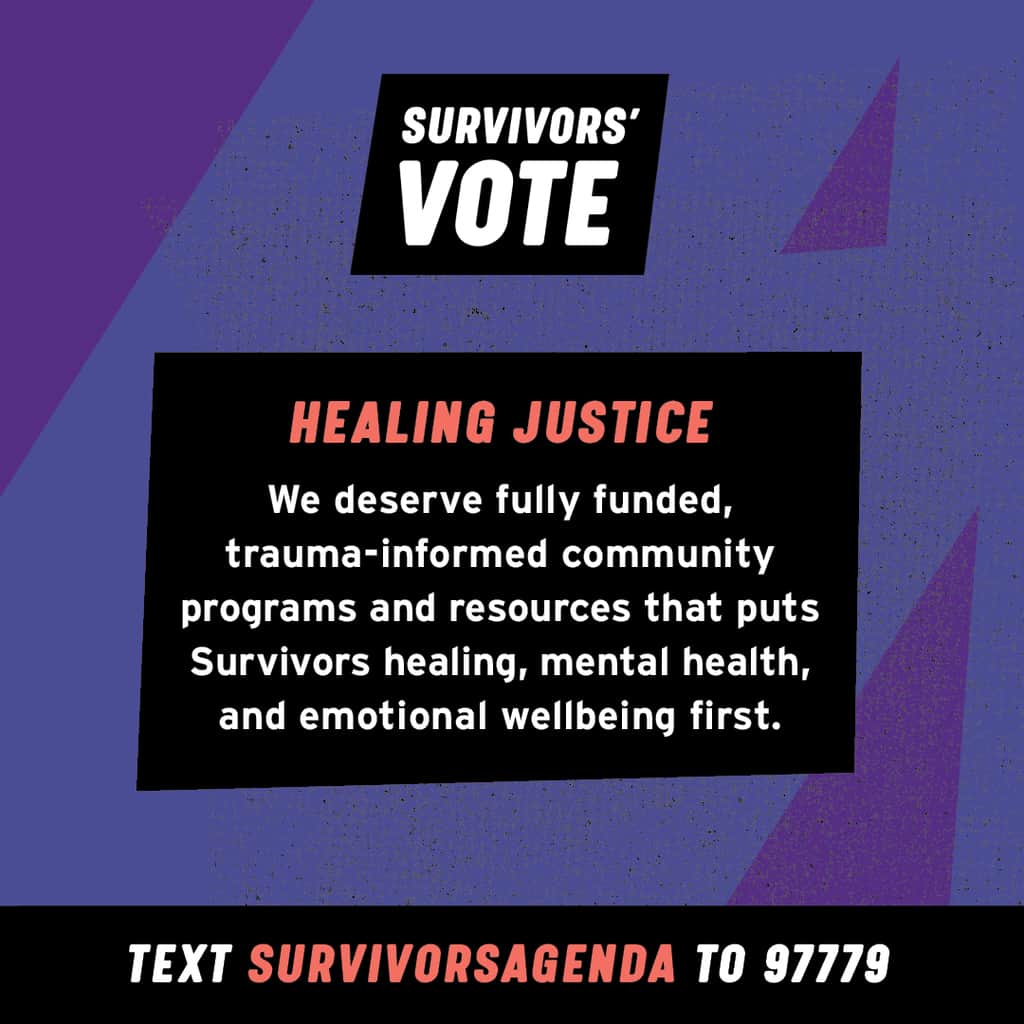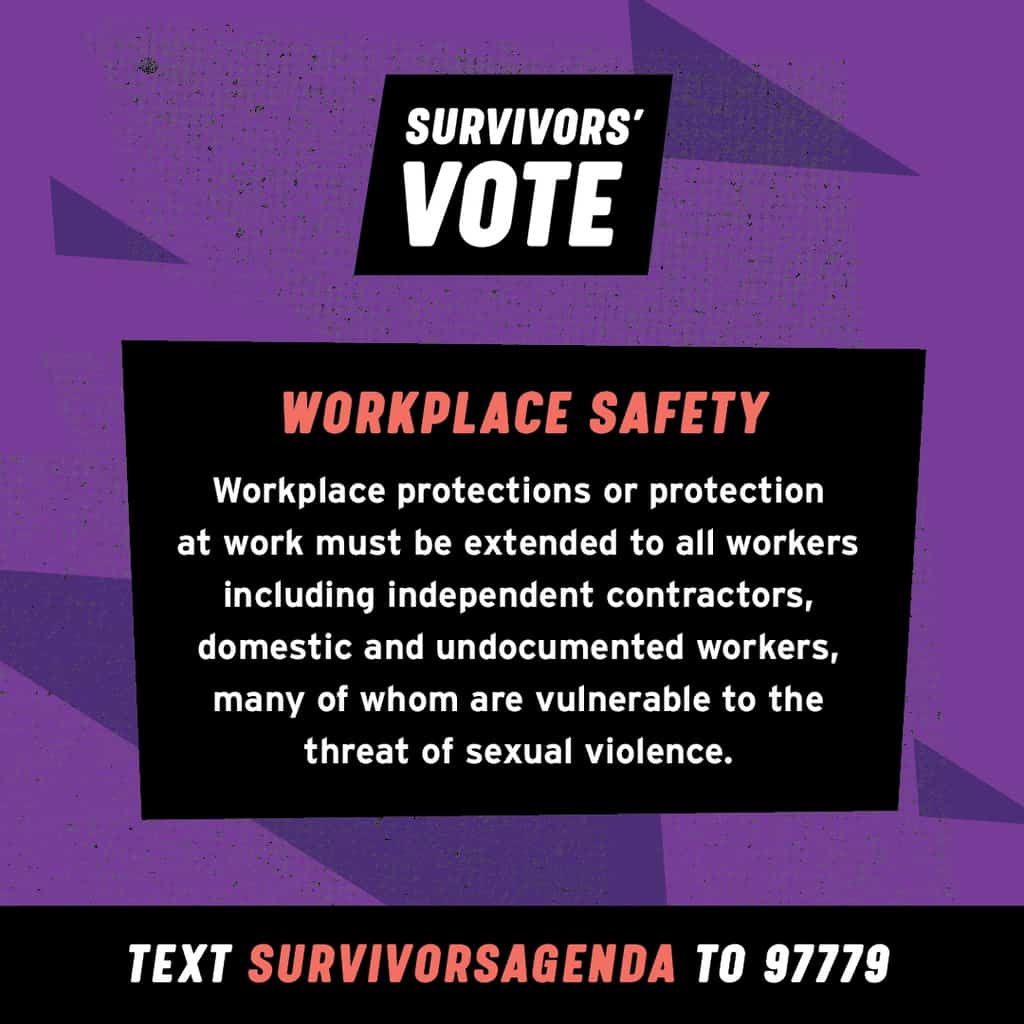 Sample messages
As survivors, we are more than our trauma. We are powerful, resilient, and a force to be reckoned with in our communities and at the polls.

We deserve community solutions that protect us from immediate harm, victim-blaming and shaming, and that get to the root of ending sexual and gender-based violence everywhere.

Every survivor deserves the space to heal with resources that address our unique needs and feelings.

No one can tell us when or where our healing journey begins or ends, but they can support us along the way.


We have the right to work with dignity and in an environment free from the threat of sexual violence.

We will no longer stay silent about what makes us feel safe and secure at work.


We have the right to trauma-informed healthcare with medical professionals who are trained to understand how to care for our physical, emotional and mental wellbeing.
Sample Tweets
Gender-based violence is not a problem for survivors to solve. We're all responsible for creating a society free of sexual violence. Join us at survivorsagenda.org. #SurvivorsVote

No one can tell us when or where our healing journey begins or ends, but you can support us along the way. Learn more at survivorsagenda.org. #SurvivorsVote

Sexual assault and harassment remain rampant in the workplace – even virtually. We will no longer stay silent about what makes us feel safe and secure at work. Find out how at survivorsagenda.org. #SurvivorsVote